FCN supports policing, the public and victims of crime by driving research and innovation that leads forensic science into the future.
Below you'll find everything from our areas of research interest, live calls for funding, live projects and the latest research papers, all underpinned by our research and innovation strategy.
Areas of research interest
Could you work in partnership with FCN and other organisations to solve the most pressing forensic challenges of our time?
We are looking to collaborate with police forces, academic institutions and private-sector providers to take on the questions below - working closely with the Police Chief Scientific Adviser's office under Professor Paul Taylor.
By tackling our areas of research interest, we'll strengthen the quality and practise of forensic science across policing and UK criminal investigations, and enable impactful and targeted research. 
The areas below have have been created in collaboration with the forensic community through landscape calls, research groups and stakeholder meetings.
Primary areas of research interest
Want to get involved in a research project on any of the topics below? Please get in touch, we'd love to hear from you.
How to improve the contribution forensic science has to criminal investigations?
The value of forensic science to the criminal justice system is still not adequately quantified with the impact of forensic evidence to investigations not fully understood. It would be helpful to be able to understand how the time, cost and resources applied to forensic investigations add value.
How do we ensure the validity and integrity of forensic outputs?

How do we maximise the opportunities from digital forensics in relation to VAWG?

What is the relevance and impact Digital forensic science having on the investigative process?

What do we need to determine to ensure forensic strategies are effective?

How does forensic evidence get interpreted though the CJS process?

What should be understand to inform a future operating model for digital forensics?

What does 'good' look like?

What do we already know?  What is based on fact, knowledge and experience?

How should we develop the future of forensic science in policing?

Is there any learning from international partners that could inform UK policing?
For traditional forensic science, identify ways to streamline report writing/documentation to increase scene attendance
How do we remove the need to re-enter the same information in multiple systems?

Can we use AI and automation to prevent double keying?

Is there a way that voice recognition can be used?

How do we reduce time on SFR preparation (identifying and attaching relevant documents)?

How do we rationalise processes to enable practitioners to attend more scenes?

How can we reduce admin/streamline reporting and simplify SOP's?

What already exists across policing?

Is AI/automation or voice recognition used anywhere? What was the success? What challenges were there?

What literature exists?

How much time is spent on report writing and documentation and how much time could be spent on examining crime scenes?
To maximise crime scene attendance through the use of existing and future technology
What technology do we use in the lab that we can bring to the scene?

How can we utilise the skills of the whole forensic team?

How can we bring science to the scene more effectively?

How do we use chemicals and lab equipment at scene more easily if necessary?

What already exists across policing?

What technology is used in other fields that could be used in Forensic Science?

What literature exists?

How much time can we save if we utilise technology more effectively?
Secondary areas of research interest
To promote Frontline policing through improved forensic tools and capabilities
Are frontline tools for digital forensics fit for purpose?
How do we evaluate the effectiveness of digital forensic tools and decision making?
Quality standards?
To understand the complexities of 'big data' for a policing purpose
How do policing effectively bring data together?
Are we effectively exploiting the data?
What are the current technical barriers for policing?
How do we better use what we have
How should data be captured to meet GDPR, DPIA etc?
Could future encryption capabilities provide opportunities/challenges for policing?
Could the automation of forensic processes improve the outcomes of forensics services?
To ensure all forensic science practice and investigations are underpinned by appropriate good ethical and legislative considerations.
What are the ethical consideration to effectively extracting cloud data for a policing purpose?
How should policing ethically generate an research database?
How can forensic practitioners limit the impact of security barriers on he examination of devices and data?
To understand the benefits of Artificial Intelligence and Machine Learning for criminal investigations and policing practise
How to we prove/disprove what has been AI generated (deep fakes)?
What does this opportunity mean for the role of Forensic Science in criminal investigations?
Revictimization?
What could the Future of forensic science look like?
How could the metaverse change the scope for forensic science?
What are the barriers to policing being more innovative in their approach to forensic investigations?
What is the social impact of individuals that work in forensic services in policing?
What can we learn from other disciplines and sector that could improve forensic science activity?
What business model for the national delivery of forensic service for policing would improve policing's environmental impact?
Wellbeing? Workforce?
Quality Standards is integral to forensic practise in policing.
What is the social, behavioural, and economic impact of this?
What is the cost/benefits?
How can we work on a national approach to competency assessments?
What is the cost/benefits?
How do we agree a national standard?
Active projects
Our live feed on active research projects will be here soon.
For now, please visit the research projects map on the College of Policing website, where you can search for the latest forensic studies by region, institution, topic and type. View the map
Get in touch
Tell us what you're working on or what you need help with.
Image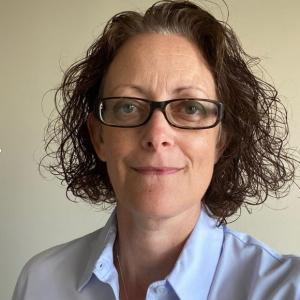 Jo Morrissey
Research & Innovation Co-lead and Workforce Strategy Lead
Image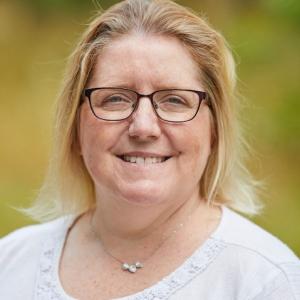 Shelley Wilson
Research & Innovation Co-lead and Scientific Officer