We've been doing a lot of work recently to help support SARCs. The latest example is the development of documentation for a SARC QMS.
FCN Quality Specialist Michelle Gaskell has been working with the SARC community since January to create a set of documents. The documents are in line with ISO 15189, FSR Codes (and appendices) and ILAC G19.
Michelle said:
"Any SARC can use the QMS by filling in your SARC specific details and adapting your process to be in line with these procedures. By doing this you will ensure that your SARC Quality Management System is in line with the regulatory requirements.
Click below to access Michelle's step-by-step video guide
Image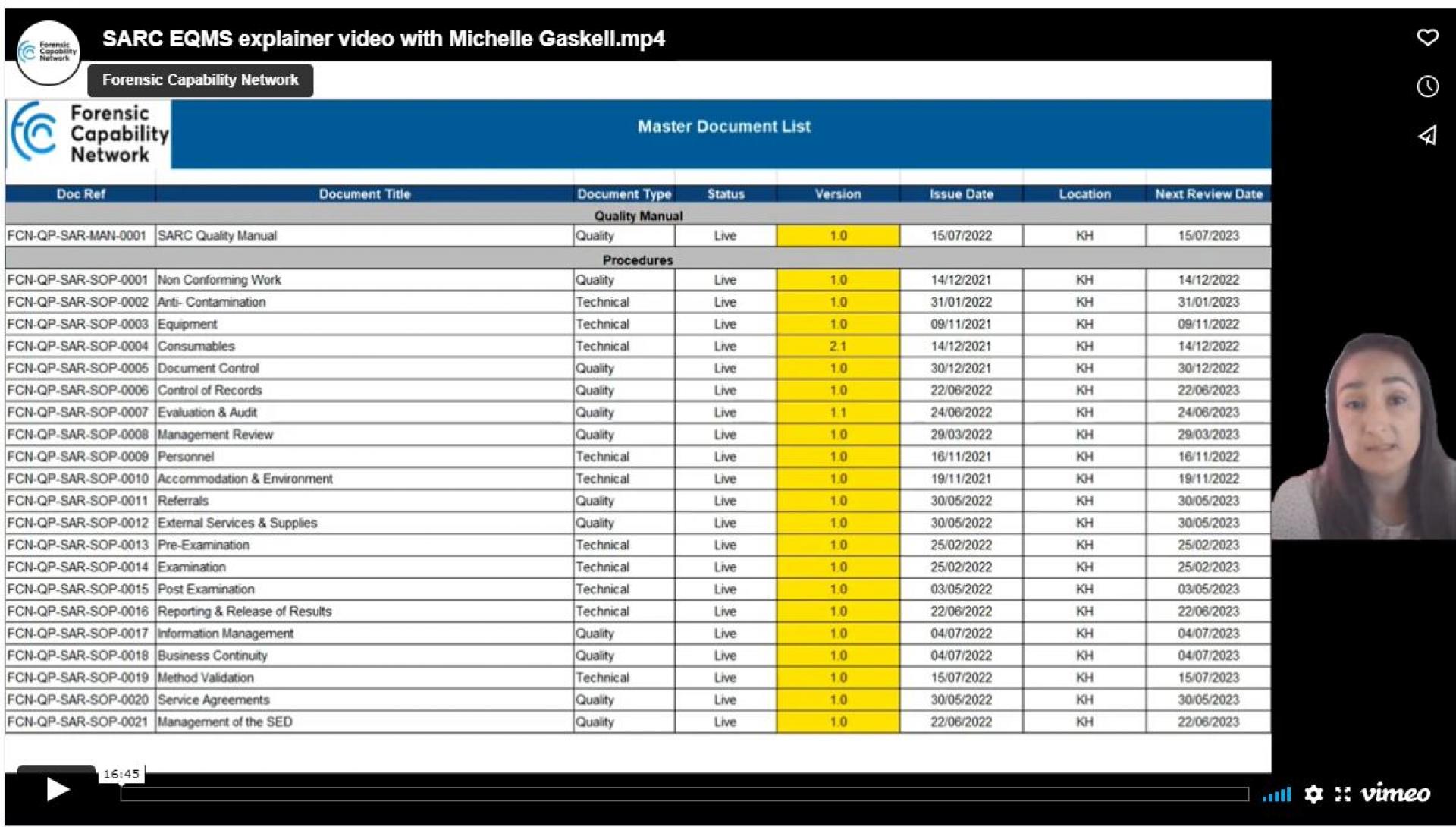 The FCN SARC QMS includes:
Quality Manual

21 Standard operating procedures

44 template forms, include logs and registers

Work instructions

54 reference documents
Michelle continued:
"We hope the QMS will help SARCs achieve UKAS accreditation while providing a consistent high-quality service to victims."
Jeanine Ransom, Regional Quality Officer Avon & Somerset Police said:
"Thank you for your time and effort writing these SOPs, it's a big piece of work. We're all very grateful."
The entire SARC QMS is available on Knowledge Hub Green.
More SARC related news:
Helping SARCs with 'real world' environmental monitoring standards | FCN
100% of forensic DNA grade consumables from every SARC in England and Wales passes DNA testing | FCN
SARC national consumable validation | FCN
Forensic Science Regulator praises coordinated approach to validating SARC consumables | FCN
New cross-sector group launched to help Sexual Assault Referral Centres achieve accreditation | FCN