Crime scene coordinators and crime scene managers in the Bedfordshire, Cambridgeshire and Hertfordshire Police collaboration took part in interactive blood pattern analysis CPD training this month.
The session ran across one day and used a mix of practical exercises and presentations. Other CSIs in the forces will take an online course to fit around their operational demands.
BCH's Head of Scientific Services, Stuart Brennan, said:
"This is an area where our SOCOs have historically received a more basic level of training through internal presentations. We wanted to help refresh and grow their knowledge and enable them to get a better level of understanding to inform decisions around whether to call out an external expert. The trainees had an amazing day and would certainly recommend the training to other forces as a part of their CSI CPD."
Image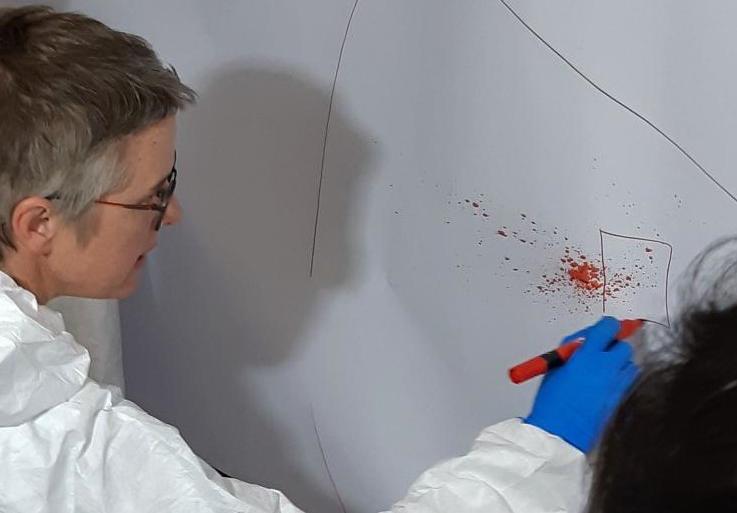 One attendee said:
"Practical sessions brought the theory to life and the opportunity to interact with colleagues and share experiences was very helpful."
Education and training form one of three workstreams in FCN's new workforce strategy. FCN is working with forces to create UK policing's first national forensic workforce strategy. For more information visit our workforce strategy page.
The training was provided by Jo Millington from Spattered, a leading expert in the field of blood pattern analysis.