Image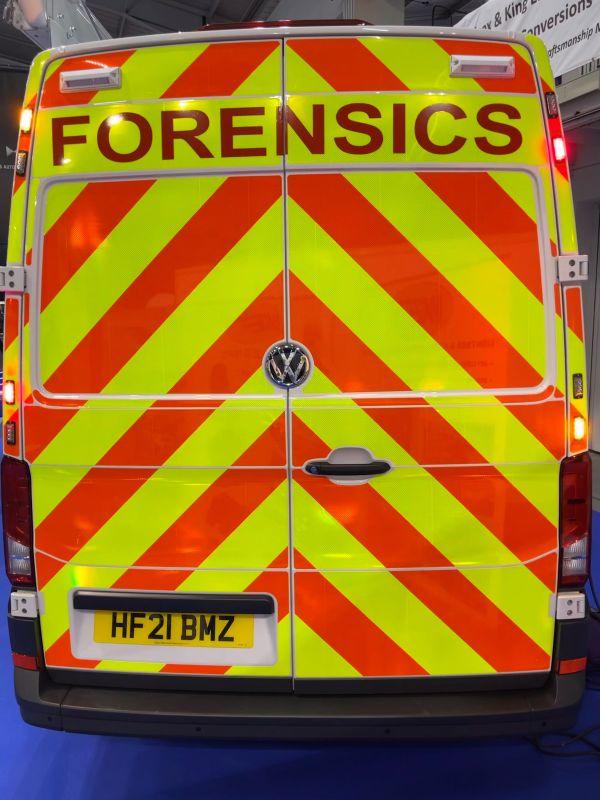 A state of the art forensic support vehicle isn't something you can just buy from the local garage. This is how we went about the process of commissioning ours.
In 2021 we decided to commission a replacement for our clapped-out 56 plate Transit. The replacement wouldn't just be a way of transporting kit and people to scenes, we wanted it to be a proper support vehicle for our people and their work. For too long we've expected our CSIs to endure long hours without decent facilities. You can read more about the rationale behind the new vehicle here.
Image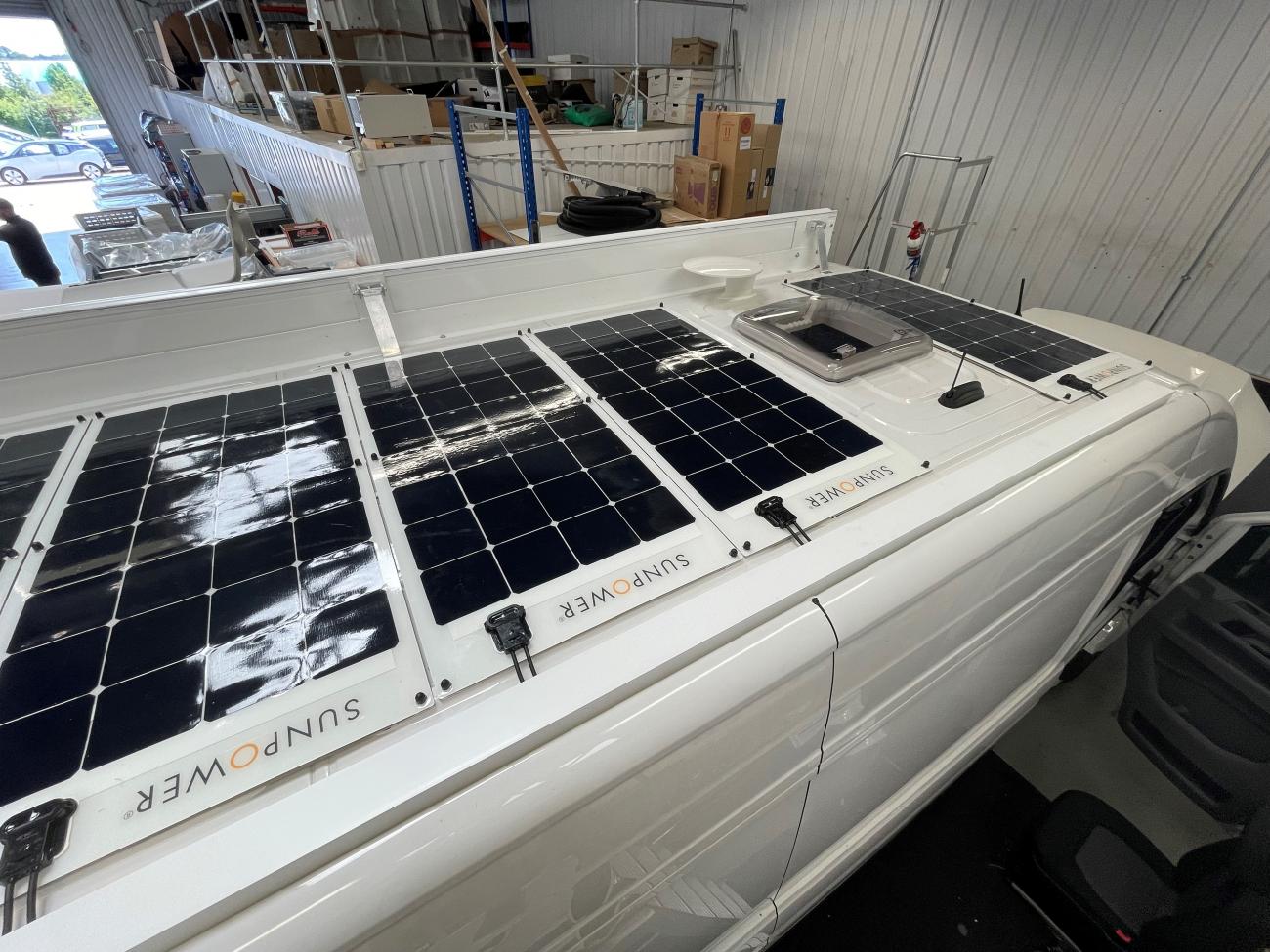 Before starting, I researched support and welfare vehicles. I scoured social media feeds of conversion companies. I reached out to contacts on Twitter & LinkedIn and asked about their specialist vehicles, begging for photos and asking lots of questions. I also spoke to companies who had advertised that they had converted emergency service vehicles. Eventually I realised that what we needed didn't exist as an off-the-shelf package and we'd have to commission one to our own specification.
Jim, one of our CSI Team Leaders, canvassed opinions from our practitioners and drew up a list of wants and needs. We'd intended to decide whether each item on the list was a 'must have' or a 'nice to have', but they all turned out to be 'must haves'. We shouldn't expect a toilet or a kitchen facility to be 'nice to haves' anymore.
You can't just go shopping for something like this and we'd need guidance through the process to make sure we got exactly what we wanted. Fortunately, Sarah from Procurement and James and Rob from Fleet Services understood exactly what we were aiming for and joined our project team.
The challenge was set -we wanted everything you'd expect in a lorry, but in the space a 3.5T van allowed. Being under 3.5T means that it can be driven by anyone who has a bulk standard licence and that was a key part of the spec.
Sarah helped us make sense of what we wanted and did the technical bits for a tender process under a national framework, so that a number of converters could see what we want and reply with their proposed designs.
Once it went out, it felt like we waited months for replies, but in reality it was just a few weeks. As a working group, we then reviewed and scored each one against what we'd asked for. The FSV was replacing a vehicle that was more than 15 years old, so we can expect it to not be replaced for another 15 years. We had to make sure that the conversion was going to be of a suitable quality and whatever was being proposed was going to survive the test of time.
Image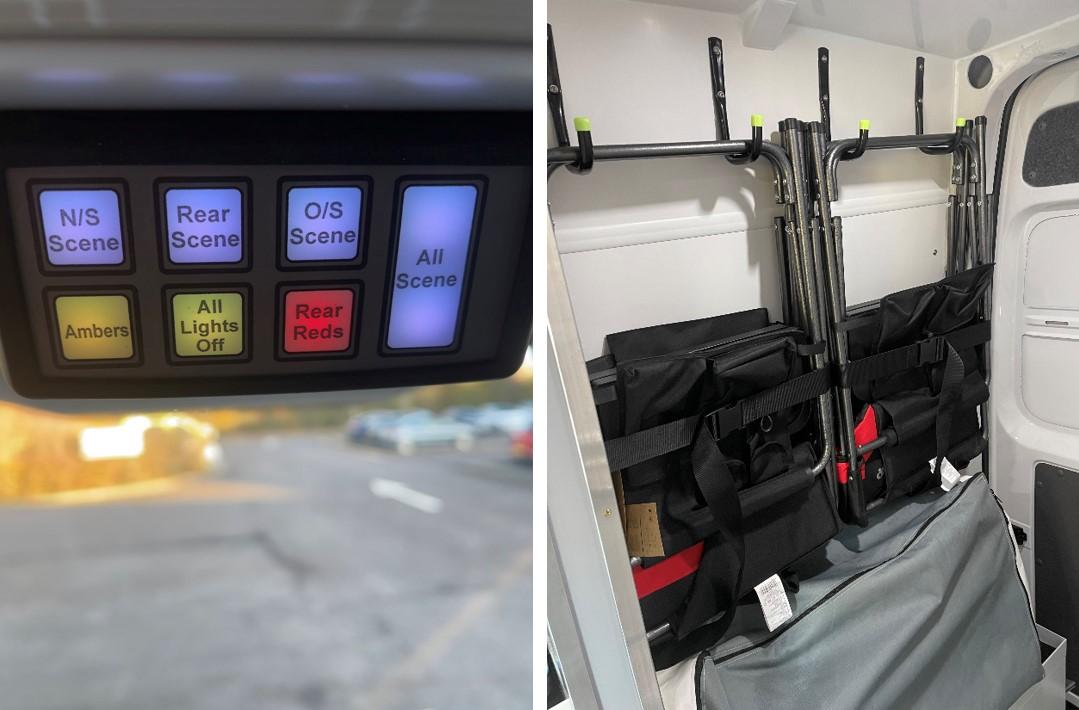 Seeing what conversion companies had proposed was incredibly exciting. Some things were similar, whilst some were wildly different. Wilcox and King Engineering Ltd won the tender. Their proposal was creative, exciting, included everything we had asked for and it looked awesome.
We considered a few options for a base vehicle. In the end we went with a VW Crafter because of the size, quality, warranty, service and parts availability and the load. We deliberately chose one sliding door and one side window, this way we could maximise space inside the van and park the vehicle to give some privacy to people working or taking a break inside.
Over the period of the build, we kept in constant contact with the team at Wilcox and King. Having Teams in Force helped. We could see each other and share pictures, plans and documents for review.
Jim, Sarah and I also visited Wilcox & King a couple of times and saw the build come together. Even though it was a long trip (they're based in Sussex) physically being there to see things and answer queries really helped. Every time we visited, I hoped that day would be the day we drove the new vehicle home. It was nice to meet the conversion team too and explain to them what it was going to be used for and what impact it would really have on the CSIs. I felt this was really important. This wasn't just another vehicle conversion. This was a conversion that would allow CSIs to offer the best possible service to victims of the most horrific crimes we'll ever see or hear about.
Even with a great company and a supportive project team, there were plenty of tribulations to overcome. We had to contend with Covid, Brexit and even the Suez Canal being blocked. Parts that were freely available now had lead times of months. The awning, for example, wasn't available because almost all companies were supplying them for mobile Covid testing vehicles. The Eberspacher heater had a long lead time too, because of the huge surge in people making self-build camper vans. Some fuss about a microchip slowed bits down too. Although no-one's fault, it sometimes felt like we were never going to see the van in Force, but we got there in the end.
We've got some simple, but effective functional elements to the vehicle. The television doubles as a laptop monitor, which is repositionable. Not only in the vehicle, but you can position the screen outside the door, facing into the awning! This will be particularly useful if a CSM is briefing a larger group prior to scene work, for example. The monitor is also touch screen, so you can interact with it without needing to be near your laptop. It works just like a huge iPad! The base of the table houses shelving has four double plug sockets, for mobiles, camera batteries, Airwaves and anything else that a CSI needs to charge at a scene. They're USB-A and USB-C, so we're future-proofed. On top are another two double sockets for laptops. The cables to connect the laptop to the monitor are all built inside the table and under the floor, completely out of the way. Obviously we have Wifi, which gives us access to every system we'd have in the office.  
The walls are carpeted, which makes the van feel more comfortable and warmer. In addition to the side window, there's a skylight for extra natural light. On the roof are six 100W solar power panels, which help top up the two onboard 200Ah lithium batteries.
Our van has a substantial 3m x 4m awning, complete with sides and front panels, one with a window. This can be erected at scenes where additional working/rest space is required. All the parts are cleverly stored in a purposed designed channel accessed when the rear doors are opened. Inside the rear door is also a tap for a hose, which can be used to wash down boots, stepping plates and scene tents.
There's bright LEDs across the ceiling to make sure wherever you're working in the van, you can see what you're doing. Those lights can also operate in a deep red, for night scenes to preserve night vision.
Image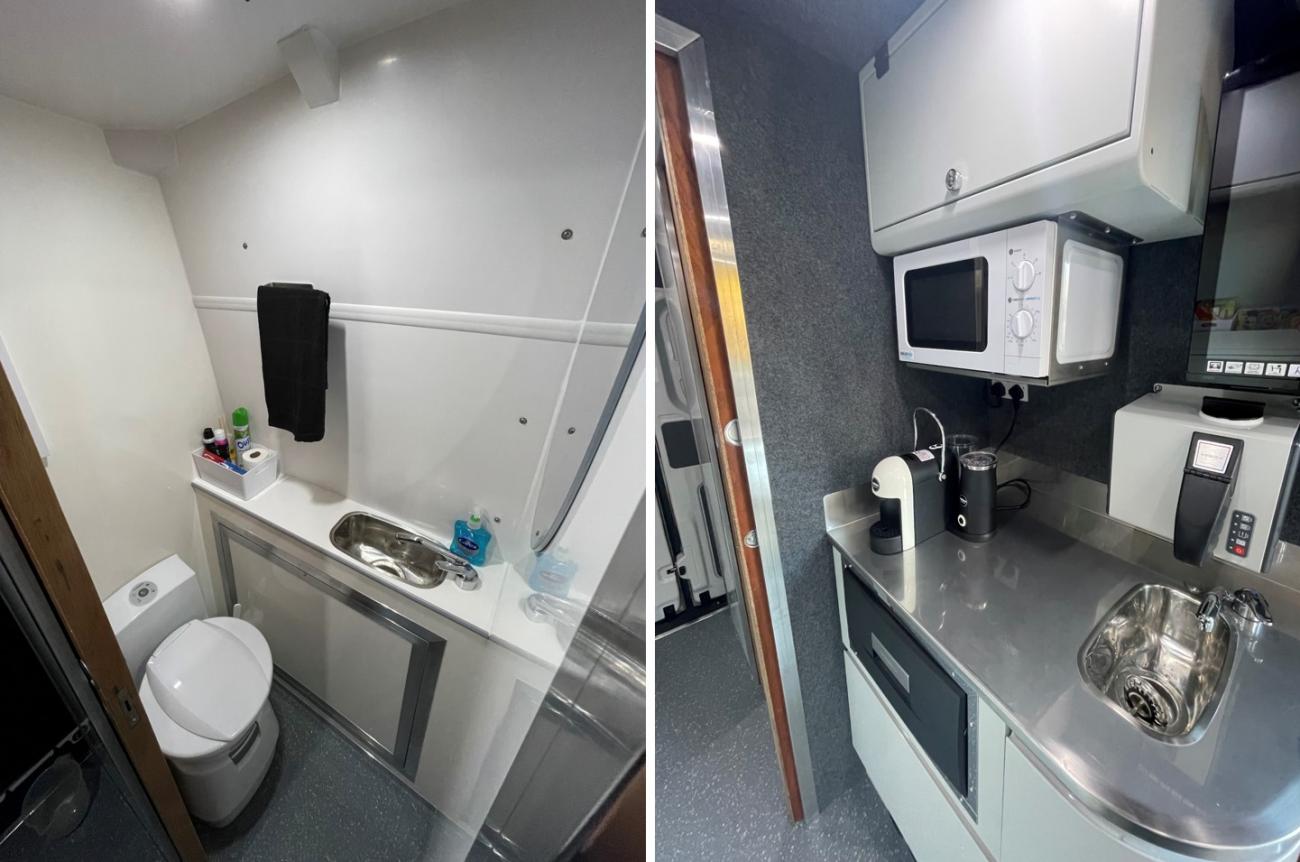 CSIs are often the last of the first responders to a scene, so their vans are often held at cordons and road closures. Vans are bigger than police cars, so what normally happens is a CSI van will prevent approaching vehicles from seeing emergency warning lights and livery. To provide additional protection, our vehicle has front and rear amber warning lights and rear flashing reds. On three sides of the vehicle are directional LED lights which illuminate the space for a few metres around the vehicle too. I deliberately chose for the vehicle to be liveried in 'half bat' and covered in the word 'FORENSICS' so that it's clear we're on scene. The CSI team perform some absolute superb work on major and serious crime scenes and I want to shout about it. It helps raise the teams' profile.
"I was able to sit inside the FSV, in the warmth, with the DI, SIO and RFC and view and discuss the scene images. I don't quite know how we've ever coped without it!"
The van has already been deployed and we're so impressed that we're ordering four more, so that every CSI unit in the South West Police Forensics Region has one.
If you missed it, Part One of this blog can be found here.
If you want to know more about the van itself, get in touch with Ryan on Twitter @DP_RyanHowell, LinkedIn or email ryan.howell@dorset.pnn.police.uk
If you want to ask procurement specific questions, then Sarah Keeping will be more than happy to assist Sarah.Keeping@devonandcornwall.pnn.police.uk
If you want to speak with Julian at Wilcox and King (who built the van to our spec) then he's on info@wakeltd.co.uk and his website is www.wakeltd.co.uk