Joining instructions for the FCN Research Festival.
FCN has revealed details of its first week-long Research Festival taking place this September, with free tickets now available for people in policing, academia and private-sector providers.
Through the theme of 'improving operational practice through academic research' FCN aims to inspire force forensic teams and investigators with cutting-edge research, and provide a vital link for academics into policing.
The festival takes place during the week of 6-10 September with all sessions on Microsoft Teams (dial-in options are available). Each session is around one to 1.5 hours and all sessions will be recorded for future viewing.
Following a keynote speech from NPCC Chief Scientific Adviser, Professor Paul Taylor, there are currently 16 sessions planned across three main areas: digital forensics, physical forensics, and strategic. Most of the research projects being presented have come to light through FCN's six vibrant research groups led by R&D Manager, Carolyn Lovell.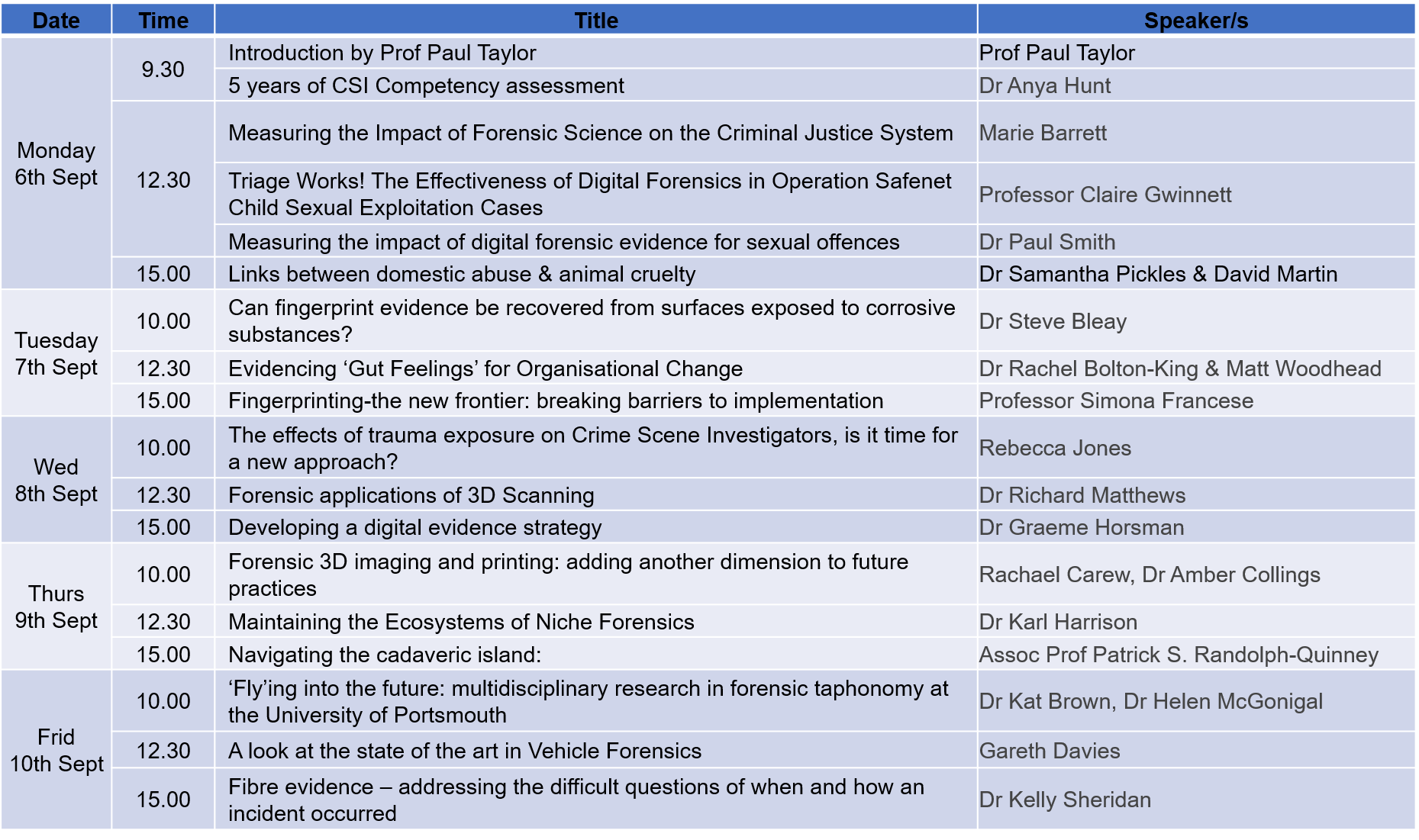 In the digital forensics area, sessions include:
Forensic 3D imaging and printing: adding another dimension to future practices – Dr. Rachael Carew, Dr Amber Collings 
Developing a digital evidence strategy – Dr Graeme Horsman, Teesside University 
Forensic applications of 3D Scanning – Dr Richard Matthews, University of Adelaide 
Triage Works! The Effectiveness of Digital Forensics in Operation Safenet Child Sexual Exploitation Cases – Professor Claire Gwinnett  
In physical forensics, attendees can choose from:
Fingerprinting-the new frontier: breaking barriers to implementation – Prof Simona Francese, Sheffield Hallam University. Read our in-depth interview with Prof Francese here 
'Fly'ing into the future: multidisciplinary research in forensic taphonomy – University of Portsmouth 
Navigating the cadaveric island: integrating forensic taphonomy, archaeology and crime scene science in research and praxis – Patrick S. Randolph-Quinney PhD, Northumbria University 
A look at the state of the art in Vehicle Forensics – Gareth Davies, South Wales University  
Fibre evidence: addressing the difficult questions of when and how an incident occurred – Dr Kelly Sheridan, Northumbria University 
Can fingerprint evidence be recovered from surfaces exposed to corrosive substances? – Dr Steve Bleay, London South Bank University 
Strategic forensic sessions include:
Evidencing 'Gut Feelings' for Organisational Change – Dr Rachel Bolton-King & Matt Woodhead 
Maintaining the Ecosystems of Niche Forensics – Karl Harrison, Alecto Forensic Services 
5 years of CSI Competency assessment – Dr Anya Hunt, Chartered Society of Forensic Sciences 
The effects of trauma exposure on Crime Scene Investigators, is it time for a new approach? – Rebecca Jones, Anglia Ruskin University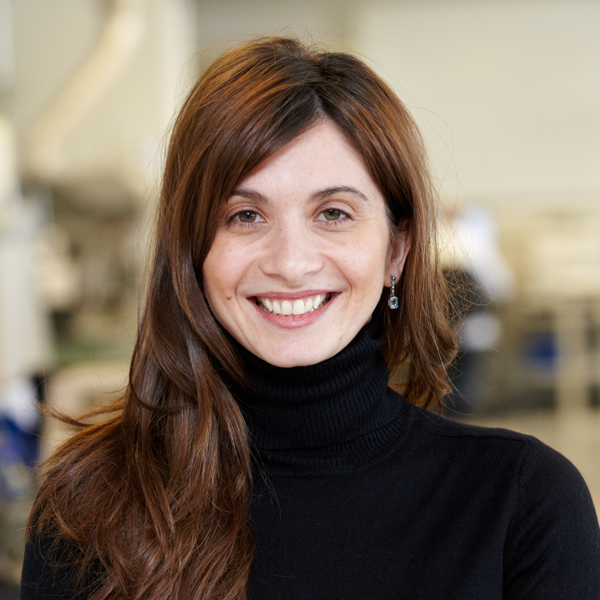 The Research Festival is part of FCN's wider activities in forensic R&D and innovation. FCN also has an active role in securing funding for forensic research projects. A total of £320,000 has been secured in the past year on projects ranging from county lines and drugs investigations to fibres and DNA .
Announcing the festival, Carolyn said:
"I was trying to think of a way to bring two parts of the community together: police forensic staff and academic researchers. There's so much exciting research going on that it can be hard to keep up with. Through the wonder of technology, we can put on a week of events that people can join from their laptop or watch later.
"The FCN research groups have identified sharing current research and emerging technology as a key focus for 2021. I hope forensic practitioners will treat this as a great opportunity to gain some valuable CPD."
Registration is currently open for the whole festival. Attendees don't have to choose sessions at this stage, and a detailed programme and joining instructions will be made available by the end of August. Individual sessions with sensitive content may be restricted at the request of the presenter.
Details & joining instructions here or find out more about FCN's research groups.