We're policing's only forensic science team operating nationally, on the pulse of our community.
Our remit
We have a new, more focused remit for 2022 and beyond which has been devised and agreed by police forensic leaders.
We provide national coordination and guidance, and help forces enhance their forensic quality and introduce new science.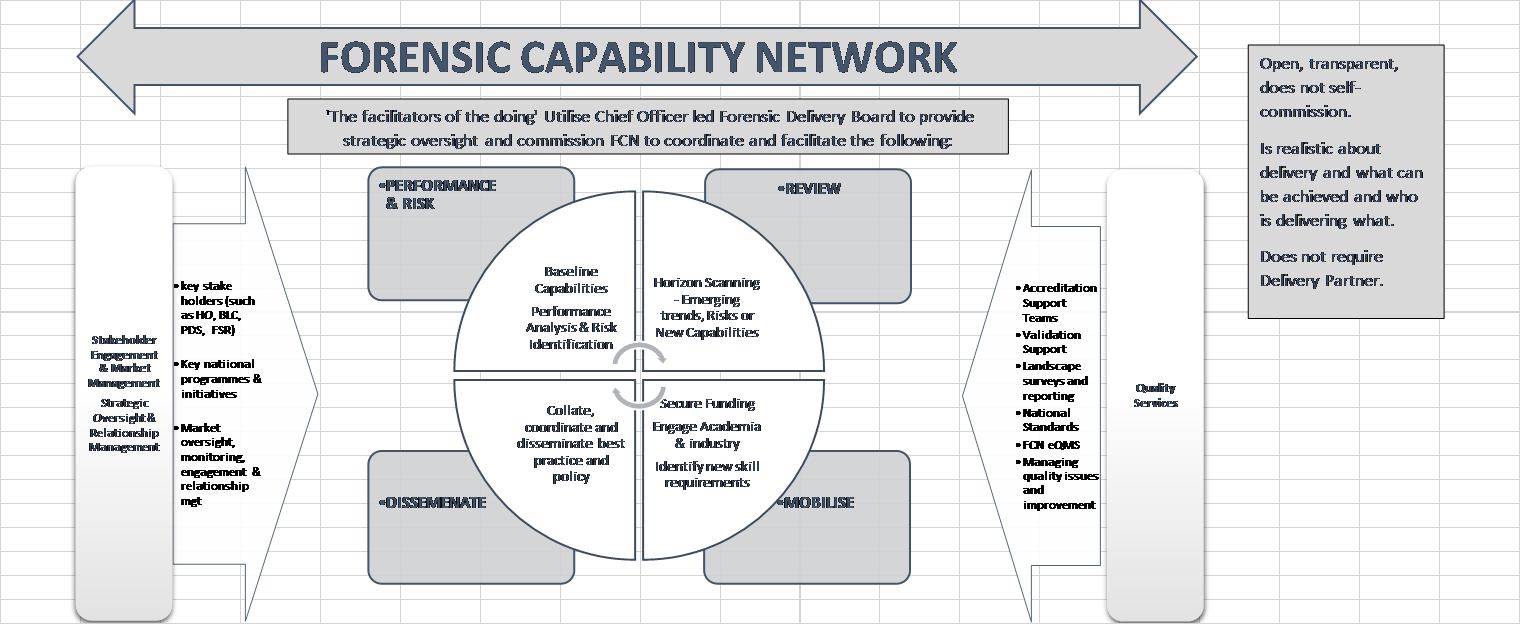 Access our services
Find out more about what we do and how you can access our services. You can contact FCN directly to access or request a service, or make the most of our free guidance.