The Forensic Capability Network has opened bookings for its first ever Digital Forensic Forum which will be held on Tuesday 9th May.
The event's theme is 'committing to quality', bringing together the police forensic community to share ideas and good practice on topics ranging from validation and seeking accreditation, to meeting the requirements of new regulatory codes.
Through a mix of presentations and interactive workshops, the one-day virtual event will help you see DF in a whole new light.
Image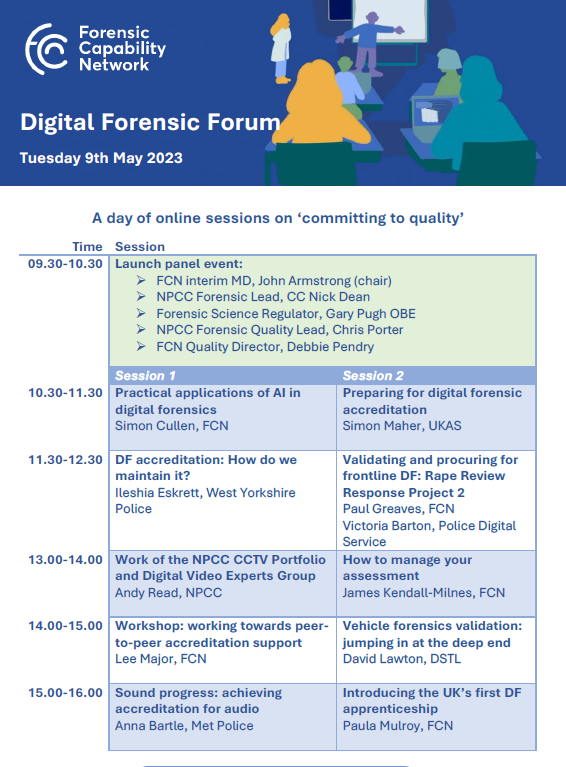 Each session will last around one hour and be hosted on Microsoft Teams. 
A panel event on the theme of 'committing to quality' launches the day at 09.30-10.30, chaired by FCN's interim MD John Armstrong and featuring Forensic Science Regulator Gary Pugh OBE, NPCC Forensic Lead Nick Dean, NPCC Forensic Quality Lead Chris Porter, and FCN's Quality & Performance Director Debbie Pendry.
The launch event is open to all, with other sessions open to police and government attendees only.
Online booking has now closed, please contact fcn@dorset.pnn.police.uk if you would like to attend or have any questions.