The UK's largest forensic capability network launches today (1st April 2020) enabling the transformation of police forces' forensics through 17 new services which are immediately available.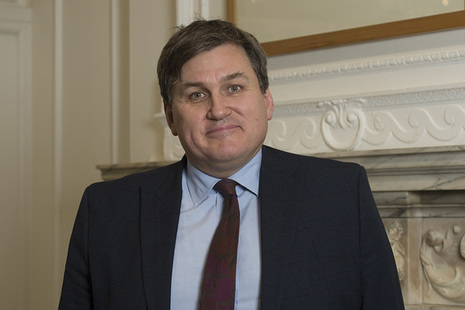 Called Forensic Capability Network (FCN), the network supports more than 4,000 forensic science specialists with critical technology, advice and services. It is funded by the Home Office through a reallocation of the police grant, on behalf of forces and law enforcement agencies in England and Wales.
Operating as a membership organisation for the forensics community, FCN is governed by an executive board of representatives from member forces. The network is hosted by Dorset Police, costs £5.5m per year to run and employs 27 highly skilled specialists nationwide.
FCN aims to tackle the biggest forensics challenges facing policing and criminal justice. These include a fragmented approach to services, lack of accreditation, skills shortages and instability in the commercial marketplace. The network also supports the government's priorities of cutting crime, cracking county lines gangs and increasing public trust.
Announcing the launch of FCN, Minister for Crime and Policing, Kit Malthouse, said:
"The Forensic Capability Network is critical to driving crime down even further. It will play a huge part in creating a bright new future in this area, driving the UK to the forefront of forensic science, solving crime and catching criminals on behalf of the public. I look forward to the exciting breakthroughs, both in investigation and innovation, that FCN will bring."
Following the outbreak of coronavirus across the UK, FCN is nationally coordinating the forensics community to maintain service provision and protect practitioners' wellbeing. Work includes contingency planning, creation of new work packages and activities for practitioners currently required to be home-based.
Discussing FCN's response to coronavirus, James Vaughan QPM, National Police Chiefs' Council (NPCC) lead for forensics and Chief Constable of Dorset Police, said:
"The coronavirus outbreak has had major impacts on forensic practitioners, many of whom have seen disruption to their daily tasks and access to equipment. FCN's ability to take a national view and bring people together is already having an impact.

"It shows the potential of the network to innovate and return clear benefits, as it did during recent marketplace crises."
Services offered by FCN cover various areas across quality, science, skills, professional advice, operations and commercial, including:
R&D and innovation programmes
A workforce strategy to fix the forensics skills shortage
Accreditation support for CSI, digital forensics and fingerprints
A scientific advice service across all forensic disciplines
A national framework to ensure all forensic practitioners are meeting quality standards
Catalogues of forensic capabilities and training providers available nationwide
Procurement and management of commercial forensic service providers
Commenting on FCN's launch, James Vaughan added:
"Forensics is changing, and FCN is the new network for forces and practitioners to lead that change. The whole forensics community wants to protect the public and enable justice, and we'll do this best by running the world's most advanced and coordinated forensics network.

"Without a new approach, forensics is at risk of failing the public we should be serving. Through FCN, the community will connect, solve problems and create opportunities, doing things once on behalf of many. FCN is for policing and by policing, so we are also connecting forces nationally to improve standards and spark innovation."
In support of FCN's launch, Martyn Underhill, Lead for Forensics at the Association of Police and Crime Commissioners (APCC) and PCC for Dorset Police, said:
"Our vision for FCN is firmly on meeting the needs of policing, criminal justice and the public. Creating a national, networked approach to forensic science is our contribution towards the public's key priorities of cutting crime and increasing trust.

"Today marks the culmination of years of impressive commitment and consultation across forces, as well as a recognition that standards must improve and services must transform. But this is just the beginning. I look forward to seeing FCN deliver in the hands of its members, and most importantly to the operating of a network that is high impact and low maintenance."
FCN is powered by Transforming Forensics (TF), an NPCC programme which is creating new forensic products, services and capabilities that meet the changing needs of policing and the public. The programme gives practitioners new technologies, automation for large-scale data processing and more efficient workflows, and a new focus on digital forensics.
The work of TF to stabilise the forensic marketplace during recent crises was praised by the Forensic Science Regulator, Dr Gillian Tully, in her annual report this February. She noted that development of a longer-term strategy for sustainable provision of high-quality forensic science is required as a matter of urgency.
Welcoming FCN's launch, Dr Tully, said:
"It is my hope that the work [of FCN] will design quality into innovative approaches, in a way that brings together the best of the public and private sectors and academia.

"Quality is not optional. Standards need to be implemented across the board if the sector is to learn from the past and improve for the future.
To request services from FCN, please contact us.