Research and Innovation is critical to driving continuous improvement and is not only influenced by advances in Science and Technology but also the requirements of the Criminal Justice System. The FCN seeks to foster a knowledge sharing and research network to improve cross-border collaboration between academia, policing partnerships and related stakeholders.
The festival is the brainchild of FCN Research & Development manager, Carolyn Lovell. She said:
"I was trying to think of a way to bring two parts of the community together: police forensic staff and academic researchers. There's so much exciting research going on that it can be hard to keep up with. Through the wonder of technology, we can put on a week of events that people can join from their laptop or watch later on CSiPlayer."

DETAILS HERE
The festival will be opened by the new Chief Scientific Advisor to UK Policing, Professor Paul Taylor. Confirmed sessions include a range of topics, from advances in fingerprint recovery to forensic applications of 3D printing.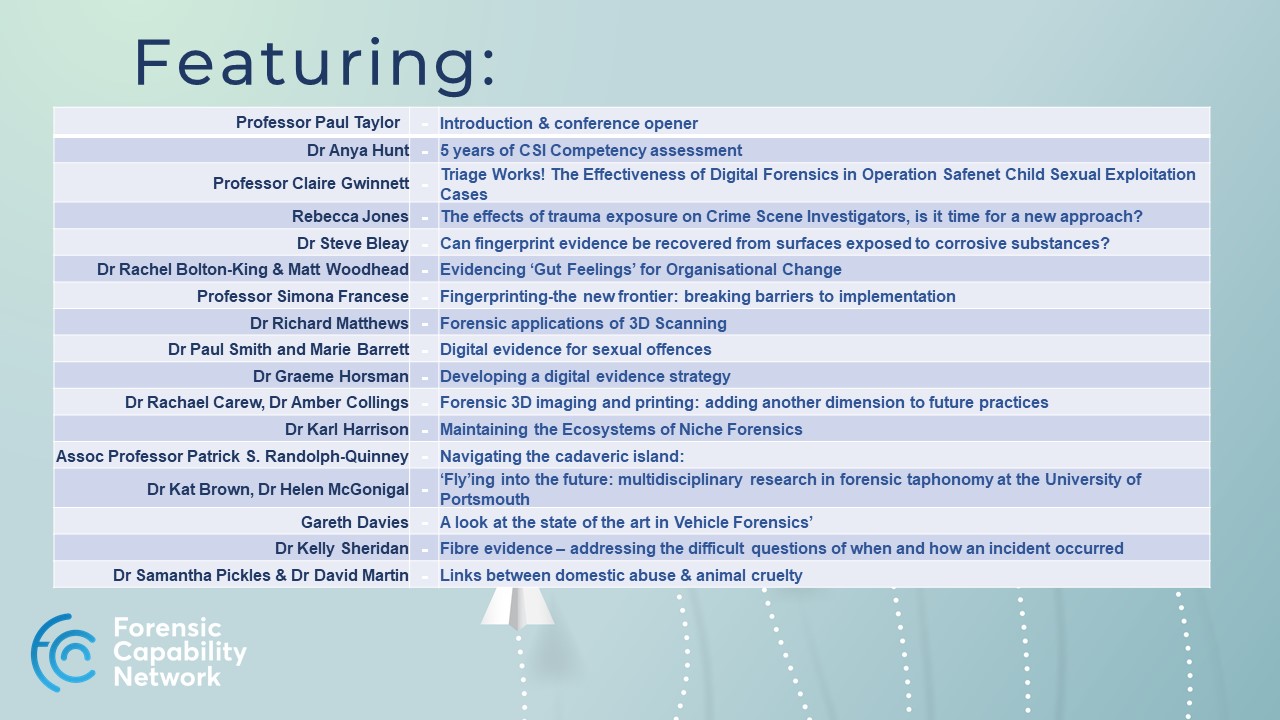 Carolyn continued:
"The FCN research groups have identified sharing current research and emerging technology as a key focus for 2021. I hope forensic practitioners will treat this as a great opportunity to gain some valuable CPD."
To find out more about the FCN research groups, visit our brand-new R&D web page.
There are no restrictions on joining the event, but if space is limited we may need to prioritise the forensic community. Individual sessions with sensitive content may be restricted at the request of the presenter.